The co-living brand Habyt or, as they call themselves, a global network of housing, is on the mission to revolutionise housing and become a global leader in this market. 
While many hospitality companies struggled during the pandemic, the startup has been busy buying out its competitors Goliving, Erasmo's Room and Quarters. The acquisition spree continued in June 2021 when it merged with Homefully and closed a €20 million series B round to support its growth.   
Habyt is the brainchild of Luca Bovone who travelled a lot when he worked at the tech company Dropbox in the European lending team. Frustrated with the complexities of finding a home - different documents to produce, the language that he didn't speak, potential roommates that he didn't know - he tackled this problem first-hand by launching Habyt. Starting with just two IKEA-furnished apartments in Berlin four years ago, it now operates 5000 units in five countries and it has only just begun. 
Hospitality Insights talked to the CEO and co-founder of Habyt Luca Bovone about building and scaling a successful company. 
What gives Habyt the edge over other co-living companies? 
Habyt is the only player that currently operates within five countries and 15 cities and allows customers to really live without boundaries within our network, and that's something that nobody else at the moment can provide. We want to build the first consumer product around housing. So, starting with co-living, we're also expanding into different kinds of products. We just want to make finding a home much simpler and more accessible in a fully digitised, community and design-driven way, with a very nice physical experience as well. 
Do you envision Habyt becoming the Accor of co-living, considering your recent M&A activity and your ambitious plans? 
Well, it's actually funny that you say it because that's exactly what one of our potential new investors mentioned, that the kind vision they have for Habyt is to become the Accor of residential living. And yeah, I tend to agree. It will be, of course, a very, very big goal for us, and eventually, we might even be the ones acquiring Accor, who knows years on this track. 
What are your criteria for companies to acquire? 
We are always looking for a certain size in each specific market. That allows us a very strong entry or expansion within this specific market, but also we're looking for companies with great leaders and great technology that can help us to scale the business.  
In each of the companies that we bought, we found a combination of these things: a certain size, a specific theme or a certain piece of technology that was particularly interesting to us. So these are the main drivers for us. And then, of course, we're also market-driven so if there are companies that are in trouble and we have a way to turn them around, that's always something very interesting for us as well. 
Rumour has it that the Collective is looking for a buyer. Are you interested? 
We cannot really say anything about it. 
How do you onboard and integrate the acquired companies? What's the operating structure? 
We think about integration into two main buckets. The first one is what happens in the backend. A core system at the centre which is sort of a booking system and the PMS, customer applications to stay with us, all of the invoicing, support requests, everything that happens in the backend is integrated right away. That's what we have been doing for all the companies that we bought so that they run on the same pipes, this is always goal number one. 
Then you have, of course, what the customer sees in terms of the brand - the front-end integration. We are working with brand specialists and a design team to come up with a very good solution that will definitely involve Habyt being the sort of umbrella brand and the biggest brand. But we are also open to keeping or launching new brands within our network. It's not yet finalised so more on this part of the integration to come. 
For now, we are keeping it close to our chest so when we acquire each business, it's a 100% deal, we never did the partial acquisition. They all operate under Habyt's structure - we move some of the central functions like marketing or sales and consolidate them at the holding level. We keep some key local employees, for example, for operations or business development or for working on-site in the specific region in each of the subsidiaries, and that's basically how we operate. But there's no such thing like in pure hospitality where you have the kind of cross-management, we don't do that for now. 
Is consolidation the name of the game? 
Scale is really the name of the game more than consolidation. You really need to reach scale to make sure that you are a sustainable business. And also, there is a clear network effect between having multiple regions and allowing your customer to move from city to city within the same network. There are way too many small companies still. And one very good way is just to consolidate all into one. M&A definitely plays a big role in this. 
Yet quite a few smaller co-living startups are in development. What advice would you give to the founders? 
I think a co-living business at a small scale is just like a boutique hotel, a lifestyle business. So if you want to move to the island of Madeira in Portugal and open a small boutique 20-unit co-living apartment and just live there and be part of the community, then I think that's a fantastic endeavour and a great lifestyle business just as much as owning a small boutique hotel.  
But I don't really think that anything in between really makes sense. I don't think that there should be players focusing on having hundreds of units which is what a lot of people will end up doing. So you either go very big (which is what we're trying to do and maybe we'll fail at it but at least it makes sense to try to go there) or you stay very small, very niche and very boutique within the same niche community.
That would be my biggest recommendation - don't fall in the middle of the curve, always be at the two extremes, because in this business it matters. 
How did you manage throughout the pandemic?  
The pandemic was, of course, challenging for everybody, and with people not being able to travel, it accounted for a slightly lower occupancy. But we never really went down below 80%, which, on normal days will be a very bad number but during the pandemic, it's a massive number, especially compared to hotels. It means we have this huge block of customers that just didn't leave even during such an event, which was great.  
Running the business in a very lean way and maintaining occupancy fairly high allowed us to even have the capital to go out and acquire companies when there were M&A opportunities in the market. Building this track record also allowed us to raise the last series of financing that we closed in June when investors were seeking a company that was able to execute under this tremendous pressure, so we're very happy about it.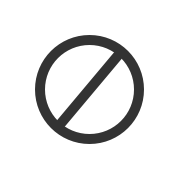 Rationally, the pandemic and the co-living don't really gel well together. Why is the co-living sector so attractive to customers and investors?  
People tend to confuse a little bit about what co-living is and what it is triggered by. As I said, even in the worst time during the pandemic we still had around 80% occupancy, which means that people are staying within this product - it's more like a long-term kind of stay.  
Of course, being close to each other in smaller spaces might be counter-intuitive, but loneliness, for example, has grown tremendously. And having somebody within the building, having some community facilities that people can use, that by itself is a huge counter to this loneliness that has emerged as an even bigger problem.  
But also let's not forget about the fact that the product of home has become even more important than before because people are now spending 16 to 24 hours at home instead of 8 to 16 hours because they're working from home.  
So it's possible that some of the co-working euros went into the co-living product that can now allow you to work from home comfortably.  
So, while some micro-trends might seem counterintuitive, the very big trends, I think, are supporting us and pushing us forward. Co-living investment is more similar to traditional housing and resi and it's attractive both from a real estate perspective - owning the assets that have proven themselves to be more solid than, for example, hospitality investment - and also from the operational perspective with this kind of business working throughout the pandemic. 
Do you see co-living as better use of space than co-working? 
We would want to somewhat replace the spending that people do on co-working and push it towards our co-living product so that people instead of renting a desk at the co-working space for €350 a month, maybe will spend €50-100 a month more on their Habyt subscription and in exchange they will have much better workflows set up.  
 
What are your expansion plans?  
We want to be the first global product for residential housing. The future is definitely also outside of Europe and both Asia and Latin America are two very exciting markets that we want to tackle as soon as possible and while we are now very focused on Europe, our time is very short. 'Soon' for us means we will not be there next month but maybe in the next two months we will be, we're very, very fast.  
Habyt would never exist if we didn't have this global vision. And that's really part of our core values and we need to continue to grow outside because that's what our customers would eventually want and we want to be able to service customers everywhere so that's very important for us. 
 
Some experts say that big hospitality companies cannot lead the innovation, it's always the smaller newcomers who disrupt the industry. How do you plan to continue to innovate as you grow and scale? 
At the end of the day, it's all about teams. There is a very nice interview with Steve Jobs where they called Apple the largest startup in the world (at least when Jobs was still alive) because they were working in very concentrated teams and each team had their own kind of CEO running it like their own startup. If Apple can be that innovative and deliver that scale, certainly, a company like ours with a few hundred employees can too. It's a scale that will be between us and being innovative, and it's more about culture. 
I think the issue that the big players have is that most of them are hundreds of years old and they have a very old working culture. And maybe we will be like that in 100 years, but I would give us at least another 30-40 years of innovative work. So I think it's a lot about the culture and as long as we keep teams very focused, very lean, and very close, then we can continue to deliver innovation at the product and service level.
---
Luca Bovone will be speaking at the IHIF Adjacent Spaces in the session Beyond Real Estate - Harnessing Hotelisation of Spaces. Meet Luca and many more innovators and game-changers in Berlin on the 2nd of September 2021 - Register Now for the in-person or virtual pass.