Hospitality Insights caught up with citizenM's Chief Commercial Officer Lennert de Jong to find out about the company's expansion plans, new product launches, which tech they invested in, and how to cater to changing customer needs.
What changes have you made that are going to have the biggest impact in 2022 and beyond? 
The hospitality industry underperforms in having live customer data operationally available at all times and we fixed that. We have gone fully frictionless with the rollout of several tech products.
We invested heavily in the new customer data platform. A customer data platform is an interesting tech space to watch as it has been growing outside of the hospitality industry quite rapidly. 
We have also invested a lot of time and money in the company-level app (think beyond Uber) that works on every property not just for the direct booking customers, but also for the corporate customers booking through their GDS programs, or Booking.com and Expedia who can create a profile and upload their reservations to enjoy the end-to-end experience.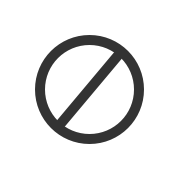 We're proud to have already been recognized for our achievements with the app and contactless experience with numerous awards, including a Skift IDEA Award.
As we are a real estate player and in the business of construction, as much as we are running our own operation/brand, we also invested heavily in digitising our construction process through BIM modelling software and processes.
What is citizenM's main area of focus in the next 12 months? 
Our main focus is to stay agile to the market conditions that we are faced with. Educate our customers on the app and direct booking experience and make sure we build towards a healthier way that people book with citizenM. 
We also expanded quite heavily in the last year and are adding several new hotels, especially in the US, in new cities.
We are doubling citizenM in the number of hotels in the next 3 years, and we are excited that with this footprint we can take the relationships with our target audience, mobile citizens of the world, to a whole new level.
We want to create the same impact that Uber had when they transformed how to book, use and pay for a taxi. Being known as the tech and CX innovator in hospitality on a global scale is our ambition.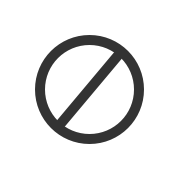 How do you learn your target audience needs? Or is your approach more of "let's create something that customers didn't know they wanted?"
It's a combination. For bigger ideas, we learn from other industries, but for smaller, incremental enhancements we have a POC/MVP rollout approach and test things on subsets of customers in their digital experience.
How have your customers' needs and preferences changed and how do you meet new demand? 
We believe that the digital savviness of people, in general, has exploded during the pandemic, where even local restaurants and retailers made it simple to do business online, including payment. People also expect that experience going back to hotels. We are fully ready for that with our digital innovations throughout the entire customer journey: chatbots, 24/7 in-app direct support, full online check-in, room opening, content streaming, f&b ordering, housekeeping options and apple pay.
You launched a corporate subscription service and a Global Passport for consumers in 2020. Do you expect the subscription model to become of the key revenue sources or is it already is?
For a subscription to work, people need to use you for both business and leisure. citizenM hotels are located in places that have demand for the majority of the year. Subscriptions are the type of relationships that almost create exclusivity with your sweet spot customers. It is a long game and we want to learn a lot on how to transform relationships from transactional to customer-oriented.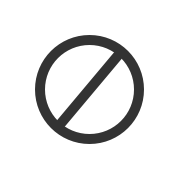 What's on your ESG agenda? 
We are very clear on our vision and activation plans for ESG. We want to influence positive change in a world where we are simply guests. We are activating this vision by operating and building healthier, greener hotels, doing the right thing for our people and communities, and engaging our guests with transparent information about our activities. 
Active collaboration with our investors, partners and suppliers is key to meeting and exceeding ESG standards and frameworks, which are evolving quickly. 
We are heavily focused on guest feedback and employee discussions - we want to ensure we are aligning to their personal values on ESG topics. This approach is really helping us to prioritise the ESG topics at the forefront of the conscious traveller and conscious employee's mind.
Making positive impacts means positive actions from citizenM but also from our suppliers, partners, guests and employees. We recognize that in order to truly make a positive social and environmental change, we not only need to reduce our impacts but also make it easy for our guests to make positive decisions when travelling and staying with citizenM.
How has the pandemic impacted the relations between all stakeholders in hospitality? 
Compared to the global financial crisis, there was far greater understanding and collaboration during the pandemic meaning there was a wide acceptance that no one was at fault. This allowed for lots of open dialogue between owners and their lenders and operating partners - most showed their true colours by working earnestly together to get through the worst of the pandemic. That said, especially with these variants, these relationship tests continue and patience/exhaustion will factor until there is a bit more stability in travel. 
What new opportunities for the hospitality industry have emerged from the crisis? 
At this time, I think it is difficult to offset the new opportunities versus the negative impact of complete lack of international air travel, but for sure warmer destinations have seen opportunities in workations and especially drive to destinations have seen an uplift in business.
Which hospitality segments do you think will lead the recovery in 2022 and beyond?
I believe that until people can again travel freely across borders, we will continue to see outperformance of leisure-oriented destinations. Beyond 2022, assuming that the pandemic impacts have been diminished, I believe the winners will be in the midscale to an upscale market segment. 
Companies that do good to their staff and their environment and have an up to date, frictionless CX will outperform outdated old school mentality hotel companies in general. Consumers have become more critical during the last years and will be very careful with whom they spend their time and money.
---

Lennert de Jong will be speaking at the IHIF2021 Adjacent Spaces event in the session Beyond Real Estate - Harnessing Hotelisation of Spaces. Hear from Lennert and many more innovators and game-changers in Berlin on the 2nd of September 2021 - Register Now for the in-person or virtual pass.